6 Ways COVID-19 is Changing Healthcare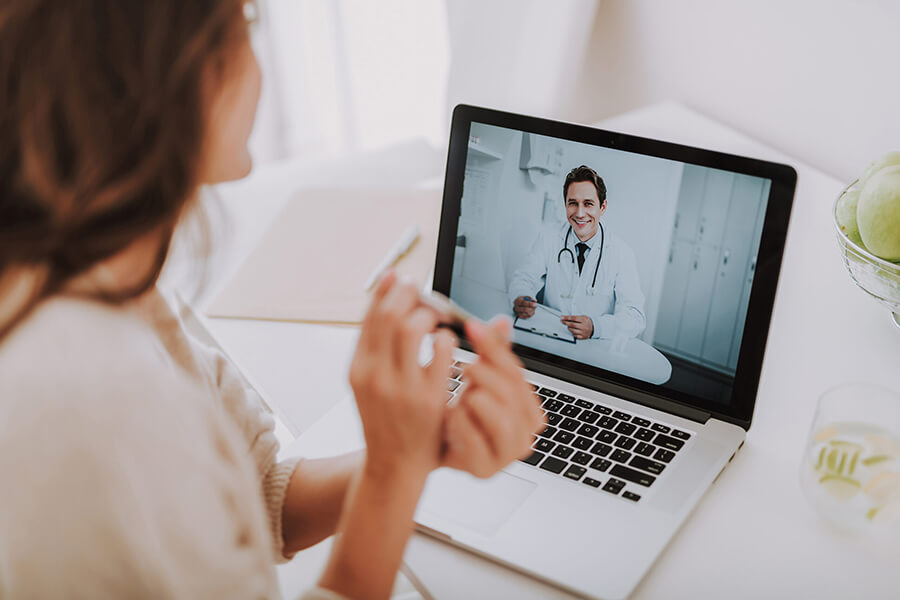 The coronavirus pandemic has seen rapid transformational change across health sectors as hospitals and primary care works rapidly to meet the needs of the population. Innovative solutions have been implemented at pace, resulting in a realization that some things will change forever in the health service. From technology to clinics, things will never be the same again.
Consultations by Video Link
When COVID-19 began to appear in hospitals and communities, many traditional clinic and outpatient appointments closed down overnight as face to face contact was minimized. Organizations switched to video conferencing, phone consultations and email checks. The efficiencies in time saved, for patients as well as clinicians, was a revelation. Meetings were all held using videoconferencing and found to be time efficient as well as reducing travel. Technology of this nature is shaping the future of managing outpatients and business meetings in healthcare.
Call before Attending ED
COVID-19 has resulted in emergency departments needing to change how they operate so that cross-contamination is minimized. One of the interventions implemented in several emergency departments is a request for the public to call the department if they plan to attend. This has resulted in more appropriate triaging of cases and is an effective way of ensuring people are treated in the correct place. This approach is one of several being considered as a way of taking pressure off emergency departments.
Self- Management Online
Many people with a long-term conditions are vulnerable to the complications of coronavirus. Many have been in quarantine, hoping to avoid the virus. Using a self-management platform enables them to monitor their condition and stay as healthy as possible. Some platforms have education modules, in addition to being able to set goals and monitor vital signs. Empowered patients are likely to be in better control of their health and their long term condition.
A Boom in Telehealth
Telehealth is experiencing a boom during the global pandemic. The technology has enabled virtual wards to be established so that some patients can be monitored in their homes without needing a hospital bed. These can be set up to support people with a long-term condition or the lower-risk group of patients with coronavirus. Technology of this nature is likely to continue and increase in usage.
Increase in Critical Care
Many hospitals have needed to review their critical care bed capacity during the COVID-19 pandemic. Departments have been repurposed to house more intensive care beds, including operating department recovery areas. This is unsustainable, however it has been identified that many patients who don't have COVID-19 require critical care and that there is a need to re-evaluate the capacity nationally. As a result there is likely to be a large increase in critical care facilities to be able to care for a range of acute medical and surgical issues.
Focus on Prevention
One of the lessons from COVID-19 is that those people who have hypertension, obesity, and diabetes are more at risk of experiencing complications than those who do not have those risk factors. Hypertension and diabetes frequently go undiagnosed until the person presents with a serious medical problem. There is likelier to be a real focus on achieving a healthier weight and in being aware of blood pressure and raised sugar levels. Support for people to prevent long-term conditions and stay healthier will increase.
COVID-19 transformed healthcare overnight, and many of those changes are here to stay. From prevention to more efficient use of technology, the impact of coronavirus is set to influence transformational change in a positive way.
References
https://flexcare.com/wp-content/uploads/2021/05/6-Ways-COVID-19-is-Changing-Healthcare.jpg
600
900
m16Dev
https://flexcare.com/wp-content/uploads/2020/12/FlexCare-Logo.png
m16Dev
2021-05-05 04:21:47
2021-05-06 05:02:36
6 Ways COVID-19 is Changing Healthcare