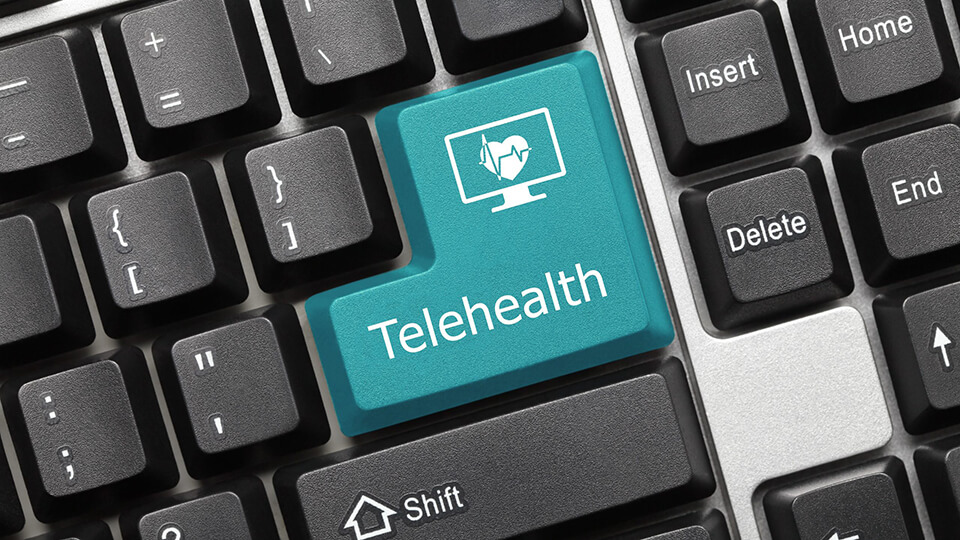 Since the Covid-19 pandemic, the need for remote health services has increased. During quarantine, people were forced to stay home, some sick, some worried about getting sick. Everything had to go digital quickly. And people desperately needed healthcare. Thankfully, telehealth was the solution.
Telehealth
Telehealth is the use of technology to access remote healthcare. For example, laptops and mobile devices are the most common methods used during remote telehealth visits. Oftentimes, telehealth is referred to as eHealth or mHealth.
Benefits of Telehealth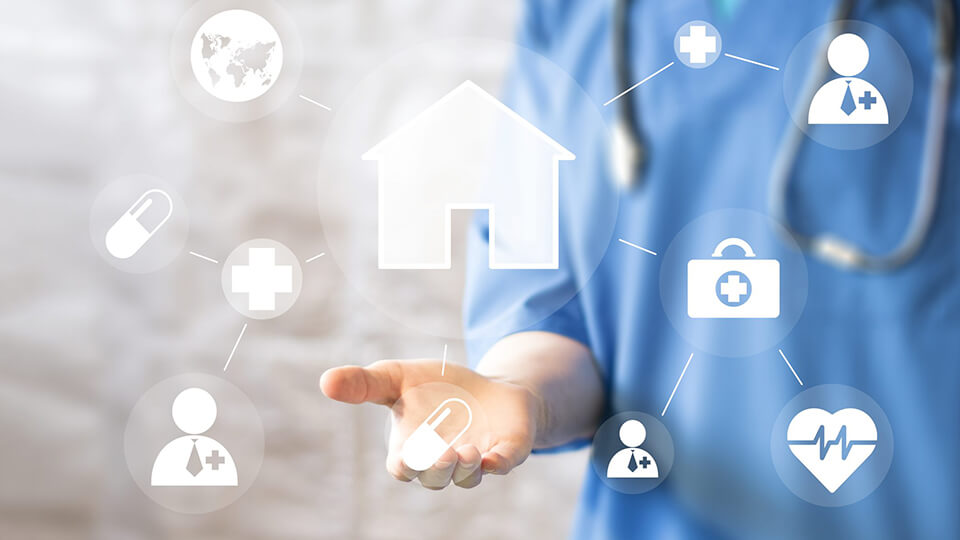 Accessibility
More people can access telehealth services since most people have a mobile device or laptop. In most cases, people that live in rural areas can't get to an in-person appointment. So, telehealth is the best solution for this problem.
Convenience
Some people have medical conditions that make traveling difficult. As a result, people that really need to see a doctor can't get to an in-person appointment. However, telehealth offers a way for sick patients to still get the care they need right in the comfort of their home.
Communication
Telehealth allows for patients and their healthcare team to communicate easier. In addition, patients will have a more active role in their care.
Self-Management
Patients having more control over their care leads to more quality care. In addition, when patients have access to their records, it allows healthcare professionals to spend less time on trivial work.
Expansion
Patients will have more access to doctors with telehealth services. Since people won't need to go in-person to see the doctor, the lack of local doctors will no longer be a problem.
Types of Telehealth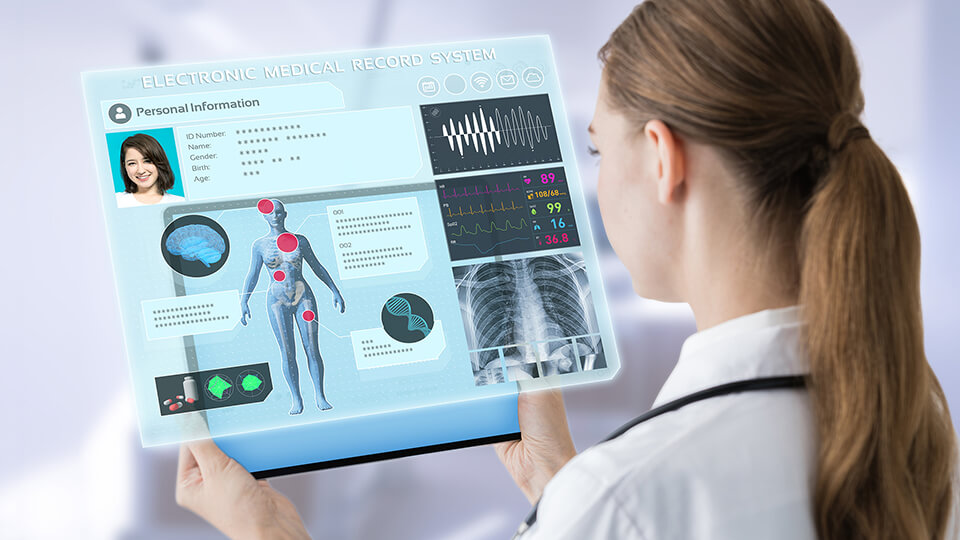 Virtual Visits
Virtual visits allow patients to talk to a doctor or a nurse online. For example, types of virtual visits include:
Online videoconferencing. This type of virtual visit offers patients ongoing care from nurses and doctors.
Web-based visits. These visits are used for minor illnesses. In most cases, patients log into a web-based server and answer questions to give their healthcare team more information. Then a doctor will prescribe a medication or treatment.
Nursing Call Center. Patients use this visit for asking nurses questions for care at home. Nurses can't prescribe medications or diagnose illnesses.
Patient Portal
Patient portals allow patients to have easier access to their healthcare team. For instance, patients can use a patient portal to:
Talk to their healthcare team more easily.
Request and refill prescriptions.
See test results and after-visit summaries.
Schedule appointments and set up reminders.
Devices, Sensors, & Wearables
Devices, sensors, and wearables are convenient, more physical types of telehealth services. To specify, some examples are:
Wireless devices.
Wearable devices.
Biometric sensors.
Diagnostic products.
Remote Monitoring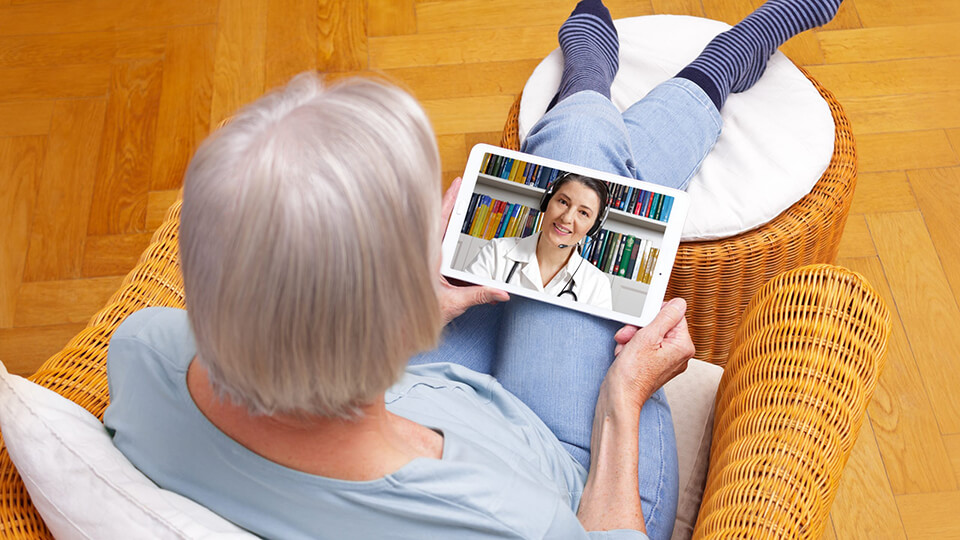 Telehealth is traditional healthcare, but remote. To explain, remote monitoring includes:
Mobile apps or websites for tracking health information.
Devices to track health vitals like blood pressure.
Wearable devices that track health information like heart rate and sleep patterns.
Home monitoring devices used to detect changes like falls. This is mainly used by old people.
Healthcare Team Communication
Telehealth provides a way for doctors to easily interact with other doctors. For instance, primary care doctors can have virtual consultations with specialists to find a diagnosis faster. As a result, doctors get rid of the need for an in-person visit, traveling, and wait times.
Personal Health Records
During an emergency, telehealth allows responders to have instant access to your health information. To specify, your electronic personal health record, or PHR, includes:
Drug allergies.
Your doctor's contact information.
Personal Health Apps
Personal health apps make it easier and more convenient for patients to keep track of their health information. For instance, some personal health apps allow patients to:
Record their vitals.
Store their personal health information.
Count and track their calories.
Set up reminders to take their medication.
Track physical activity like counting steps.
Trends in Telehealth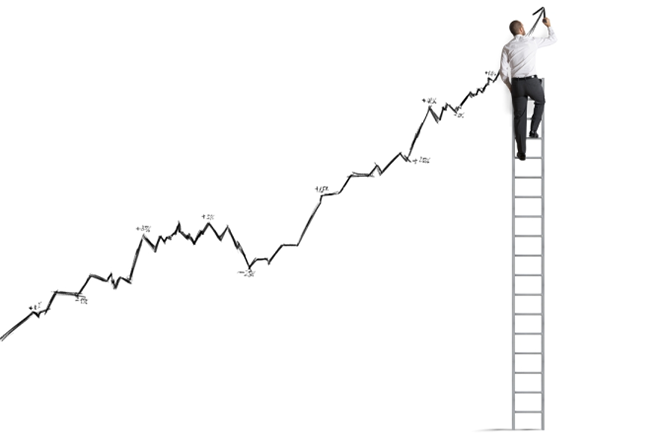 The investment trends for telehealth continue to go up and down over time. The trends for the investments for telehealth are stated by category below.
Virtual Visits
499 companies in the market.
From 2010 to 2020, investments grew by 18X.
Invested capital peaked in 2020 at $2.03 billion.
Remote Monitoring
277 companies in the market.
From 2010 to 2018, investments grew by 8X.
Invested capital peaked in 2020 at $691 million.
Wearable Devices
825 companies in the market.
From 2010 to 2017, investments grew by 15X.
Invested capital peaked in 2019 at $3.09 billion.
Personal Health Apps
Nutrition, Wellness and Fitness Tracking Apps
742 companies in the market.
From 2010 to 2016, investments grew by 15X.
Invested capital peaked in 2015 and in 2019 at $2.46 million.
Consumer Health Information Apps
417 companies in the market.
From 2010 to 2020, investments grew by 8X.
Invested capital peaked in 2018 at $289 million, declined in 2019, then rose again in 2020.
Medication Planning Apps
61 companies in the market.
From 2010 to 2017, investments grew by 20X.
Invested capital peaked in 2020 at $169 million and is likely to maintain.
Ultimately, the demand for telehealth continues to grow. From accessibility to expansion, patients are starting to reap the vast benefits telehealth has to offer. Also, the many types of telehealth like the patient portal and virtual visits allow for an easier, more convenient approach to healthcare. Overall, telehealth is most likely here to stay. And although telehealth is great, it should continue to aid in-person healthcare rather than replace it.
https://flexcare.com/wp-content/uploads/2021/05/The-Basics-of-Telehealth.jpg
540
960
m16Dev
https://flexcare.com/wp-content/uploads/2020/12/FlexCare-Logo.png
m16Dev
2021-05-11 05:54:12
2021-05-11 05:54:12
The Basics of Telehealth